WHO WE ARE AND WHAT WE DO
Truekrav is an independent studio that provides real combat training. Members receive physical and psychological coaching to support our primary objective: training you to survive a real-life attack by a criminal or terrorist. 
We take our training seriously because the end result of failure during a real attack is severe injury or death. We are constantly practicing, troubleshooting, learning, improving and refining.
TrueKrav Training includes but is not limited to:
Hand-to-hand situations

Knife stabs and slashes

Being held at knife- or gunpoint

Handgun disarms, rifle disarms and disarming of an attacker who uses a baton, bat, stick, club, screwdriver, bottle etc.

Rape defence

Anti-hijacking

Kidnapping and hostage situations 
 For more info about our online courses, please email [email protected].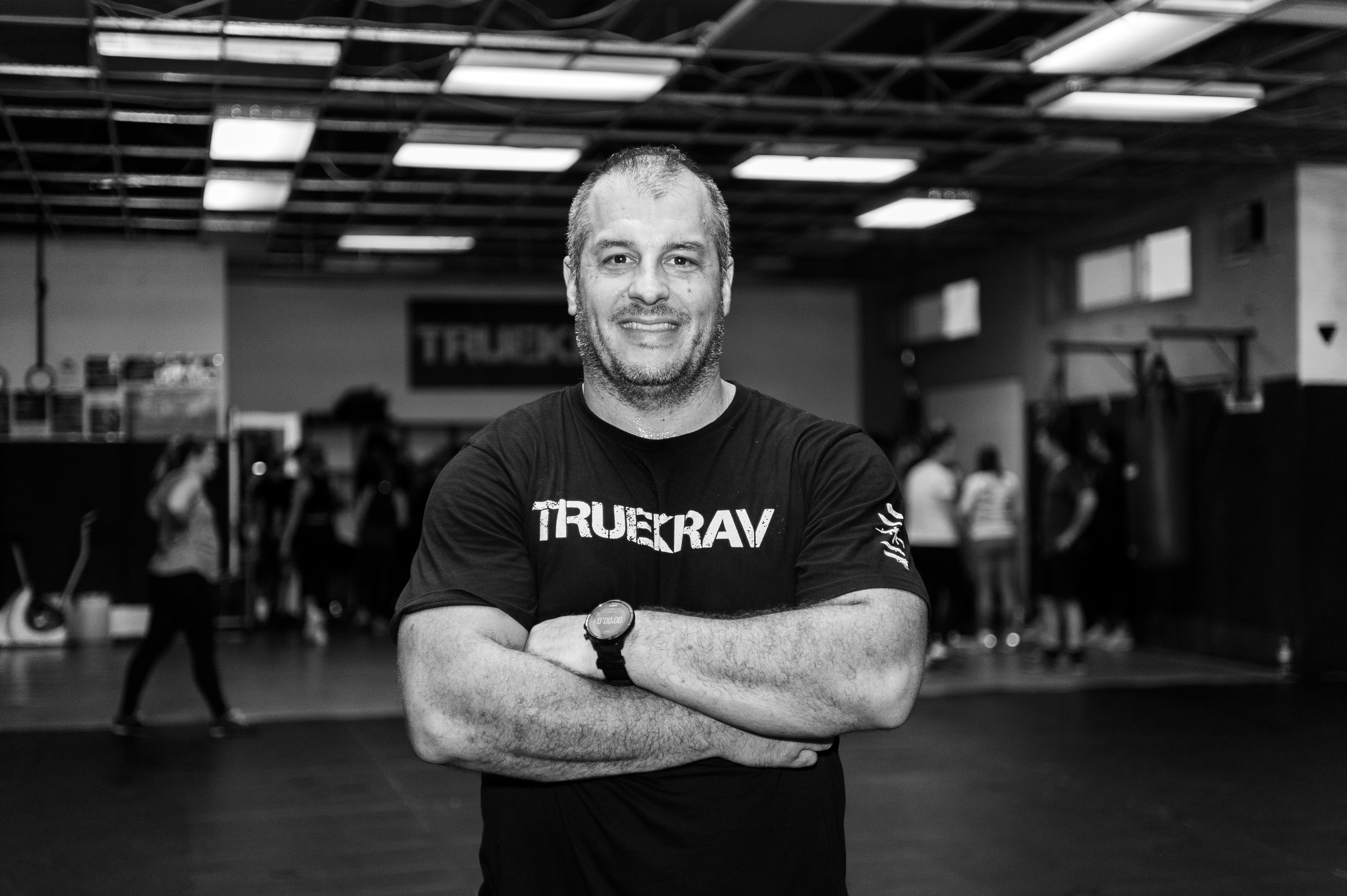 Meet your trainer
Etienne Ferreira is the owner and founder of TrueKrav.
He has been practising and providing combat training for the past 20 years, including working with law enforcement officers and members of the military in Europe, the United States and South Africa.
When it came to his own training, Etienne chose to focus on developing the skills that would serve him best if surprised by a criminal in an everyday, unarmed situation.
He believes in offering this same, undiluted self-defence training to private individuals, which is exactly what he does through his public classes and workshops. He brings the same mindset and intensity to the courses now available via TrueKrav Online.