Virtual Studio
We define self-defence as "a fight that you can't afford to lose" and accept that we all are different. Krav Maga translates to 'close/contact combat'. At Truekrav, we train our members according to the principles of combat . And we design our progressive training programs to accommodate various backgrounds, fitness levels and skill levels.
The Virtual Studio is a "window" into our Cape Town studio. This section tracks the classes that Etienne teaches at Truekrav every Wednesday at 5pm.
It will provide thorough explanations of techniques and also demonstrate how to train on your own, with a partner, or in a group, wherever you are.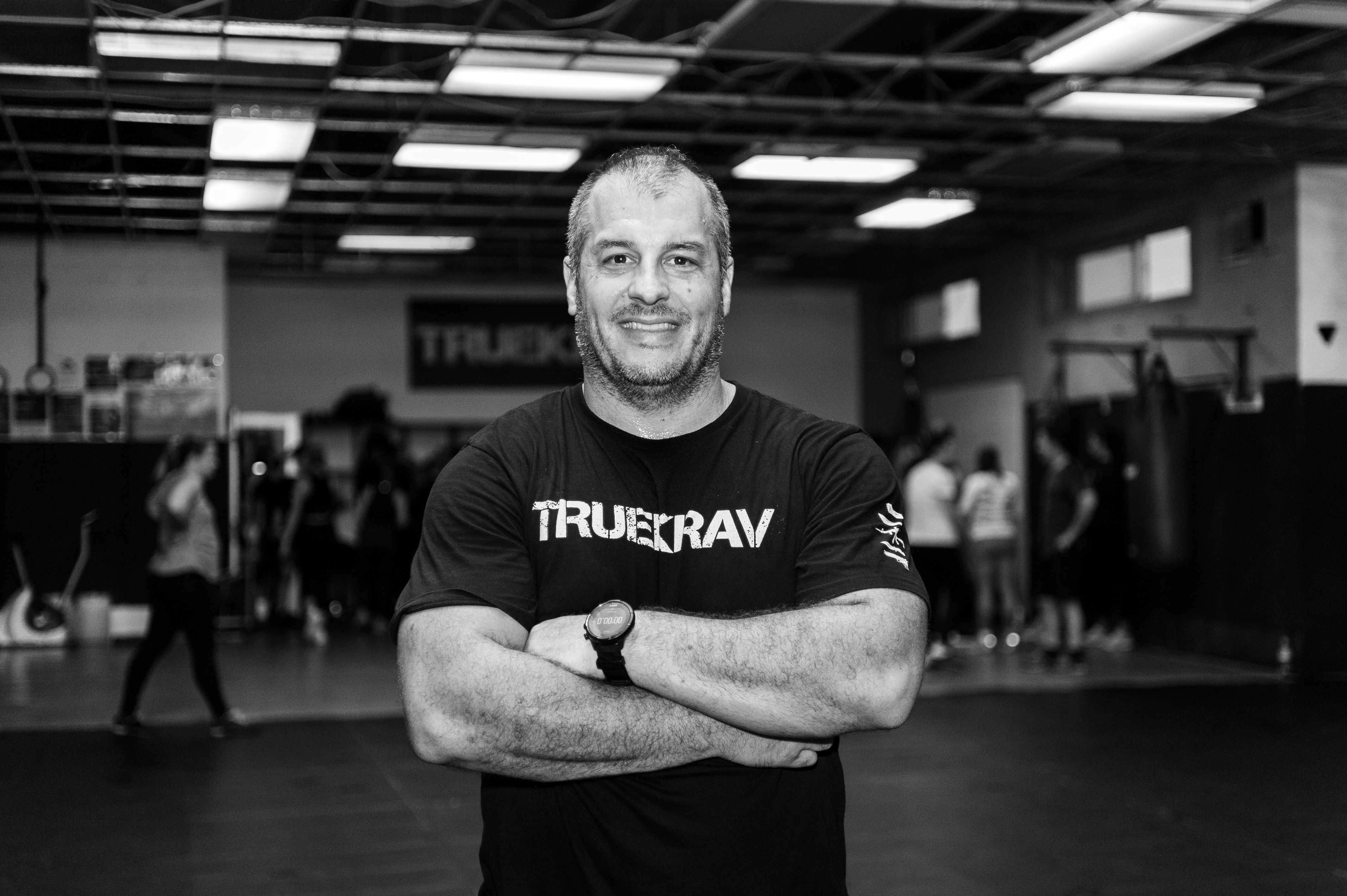 Meet your trainer
Etienne Ferreira is the owner and founder of TrueKrav.
Etienne has been practicing and providing combat training for the past 20 years, including working with law enforcement officers and members of the military in Europe, the United States, and South Africa.
When it came to his own training, Etienne chose to focus on developing the skills that would serve him best if surprised by a criminal in an everyday, unarmed situation.
He believes in offering this same, undiluted self-defence training to private individuals, which is exactly what he does through his public classes and workshops. He brings the same mindset and intensity to the Virtual Studio classes.



PRICING
Class Tracker
is included in
Virtual Studio Membership Bundle
*Class Tracker is not sold separately, and must be purchased within the Virtual Studio Membership Bundle